Children in Need – Well-Being Week 15-19th November 2021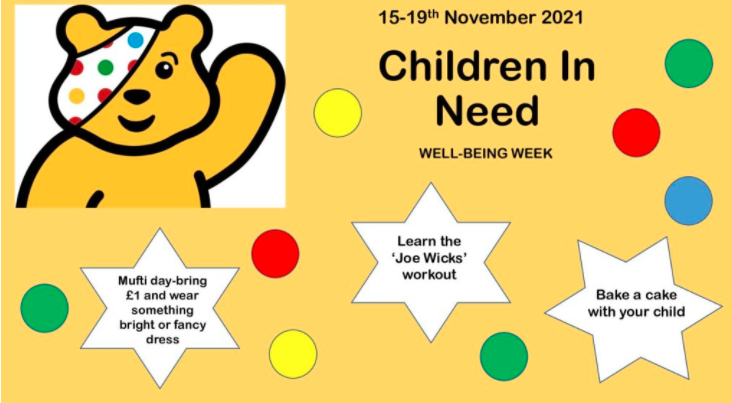 Next week we are taking part in BBC Children in Need. Their theme is focusing on mental health and well-being. We will have a range of activities in school such as Act of Kindness Bingo in classes, learning the moves for the Joe Wicks workout and a mufti day on Friday 19th. Children can choose to wear either bright colours or fancy dress in exchange for £1.
At home with your child, you can bake and decorate a cake and send in the photo.
Have lots of fun!
Katie