STARS is TfL's accreditation scheme for London schools and nurseries. It inspires young Londoners to travel to school sustainably, actively, responsibly and safely and helps to reduce congestion at the school gates and improve road safety and air quality.
STARS stands for
Sustainable
Travel
Active
Responsible
Safe
St Nicholas School has been awarded the Bronze award and this is reapplied for on a yearly basis.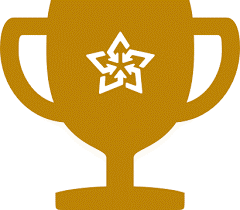 Here are some of the activities our school have been doing to promote healthier, safer travel.
Smart Brother's video assembly on Road Safety.
https://vimeo.com/smartbrothersroadsafety/zoopadoopa-stnicholas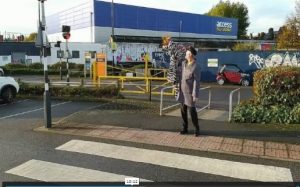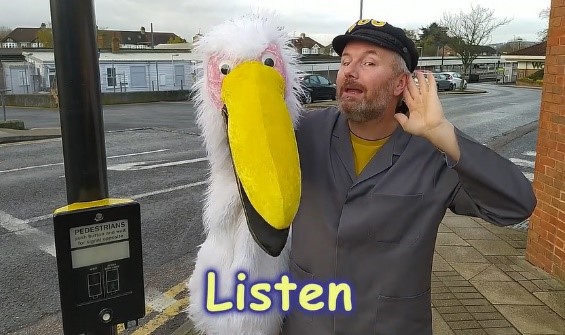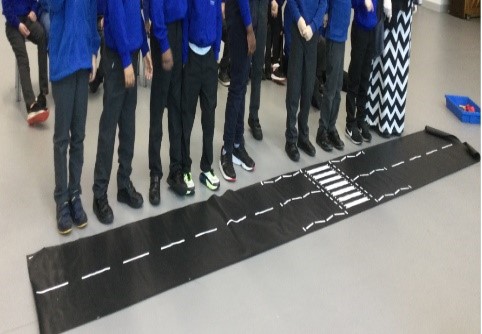 Brighten your jacket
A group of children learnt about how to keep themselves safe when out for walks during lockdown especially when it was a dark day or evening walk.
They looked at the clothing and accessories which helped to keep
themselves bright, visible and safe. They designed their own jacket.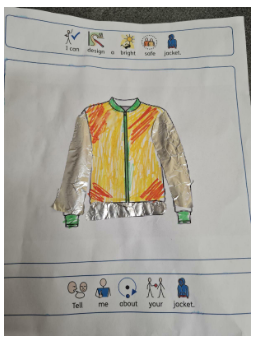 Bling your scooter competition
We had lots of fun making scooters look bright, fun and safe and showed them to our friends scootering along the corridor!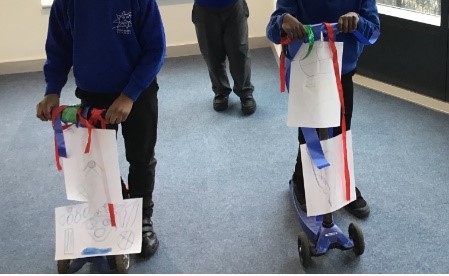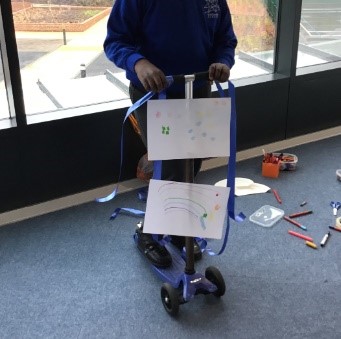 Scooter/bike training
Children in Key Stage 2 have a fantastic opportunity to learn to ride a bike or scooter. The sessions are fun and the children gain some great skills.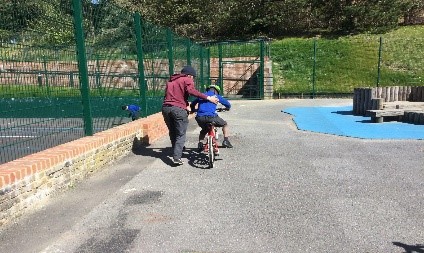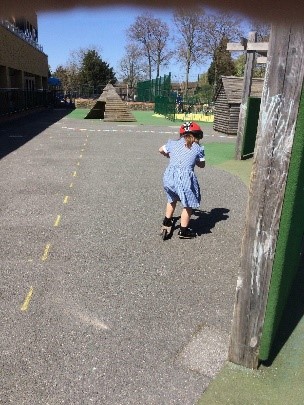 New safer way of arriving/departing at school
With the school expansion came new improved and safer facilities for parking of the school buses and taxis and for dropping off/picking up pupils by parents.