Parent Coffee Mornings
Our Parent Coffee Mornings are a great opportunity to seek support, meet staff and other parents and to chat in a friendly and informal atmosphere. We run Coffee Mornings regularly on a range of topics.
Information about Parent Coffee Mornings is posted on Weduc. Below are the dates for Spring Term 2023
Tuesday 10th January: Chill and Chat
Thursday 26th January: Literacy/Writing
Tuesday 31st January: Numeracy
Friday 10th February: Chill and Chat
Friday 24th February: SaLT
Monday 27th February: chill and chat
Wednesday 15th March: Literacy/Reading
Thursday 23rd March: OT and NAS
Useful Links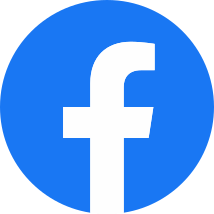 Click here to find the Parents of St Nicks Purley Facebook group - a group for parents of children at our school, run by parents.
General SEN Support: https://www.cerebra.org.uk/help-and-information/guides-for-parents/
Sleep: https://www.cerebra.org.uk/help-and-information/sleep-service/sleep-information/
Anxiety: https://www.cerebra.org.uk/help-and-information/guides-for-parents/cerebra-anxiety-guide-guide-parents/
Emotional well being: https://www.cerebra.org.uk/help-and-information/guides-for-parents/factsheet-emotional-well/​
Challenging Behaviour: https://www.challengingbehaviour.org.uk/
Pica: https://www.challengingbehaviour.org.uk/understanding-behaviour/pica-polydipsia-sheet.html​
Family Fund (A charity who support families living with children with disabilities -Families raising disabled children on low incomes can apply for grants to ease the pressure they face while following social distancing measures, including computers and tablets, outdoor play equipment and sensory toys, or household essentials like washing machines, fridges or beds.) - https://www.familyfund.org.uk/